Last updated 02 January 2017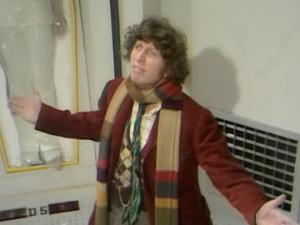 Broadcast: Saturday 16th April 2016
10:00pm-11:34pm CDT
(03:00 GMT)
<
>
«
»
WSRE
Featuring: Tom Baker, Ian Marter, Elisabeth Sladen
The TARDIS arrives in the far future on the Ark space station where mankind's survivors are in hibernation. Sarah is accidentally placed in suspended animation.
Synopsis Source: Doctor Who Guide
The episodes have been distributed in production order and not broadcast order, hence Robot, The Sontaran Experiment, The Ark In Space, Revenge of the Cybermen, and Genesis of the Daleks!
Broadcast Source: WSRE