Last updated 02 January 2017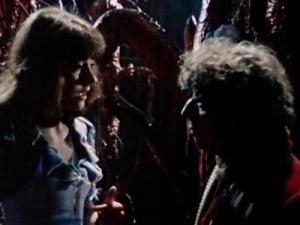 Broadcast: Saturday 10th September 2016
10:00pm-11:30pm EDT
(02:00 GMT)
<
>
«
»
WXXI
Featuring: Tom Baker, Elisabeth Sladen, Prentis Hancock, Frederick Jaeger
Dr. Who and Sarah (Elisabeth Sladen) encounter trouble when they answer a distress call from the fringe of the universe. Braun: Terence Brook. Baldwin: Tony McEwan. Sorenson: Frederick Jaeger. Vishinsky: Ewen Solon.
Synopsis Source: WXXI website schedule listing
---
Broadcast notes:
Pre-empted from 27th August by Cornerstones of Rock: A Soundstage Special and 3rd September by Downton Abbey.
Broadcast Source: WXXI