Last updated 02 January 2017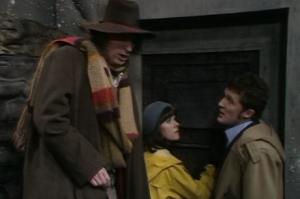 Broadcast: Friday 25th September 2015
2:00am-5:00am EDT
(06:00 GMT)
<
>
«
»
BBC America
(adverts during broadcast)
Featuring: Tom Baker, Ian Marter, Elisabeth Sladen, Peter Miles, Michael Wisher
The Time Lords foresee a time in which the Daleks will dominate all other life forms in the universe. So disturbing is this possibility, that they break their own Laws in an attempt to prevent it. And who better to send on this quest than the Doctor?
Synopsis Source: BBC America website schedule listing
---
Broadcast notes:
The channel listings indicate that this is a new broadcast, which it is strictly speaking being it's never been shown on BBC America as a whole "movie"! The first two episodes were originally shown back in 1998.
Broadcast Source: BBC America