Last updated 02 January 2017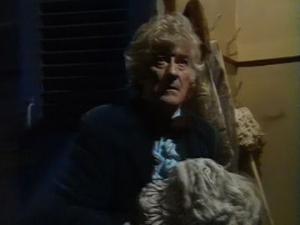 Broadcast: Wednesday 22nd July 1992
~7:00pm PDT
(~02:00 GMT)
<
>
«
»
KQED Plus
Featuring: Jon Pertwee, Nicholas Courtney, Elisabeth Sladen, Richard Franklin, Martin Jarvis, John Levene
Sarah awakens to discover that she is on a spaceship that left Earth months ago and is heading for a new world. The Doctor is framed for causing the return of the dinosaurs.
Synopsis Source: Doctor Who Guide
BroaDWcast had no time listed for either this episode or The Monster of Peladon: Part Two; it is assumed they followed each other in the usual time slot.
Broadcast Source: BroaDWcast