Last updated 02 January 2017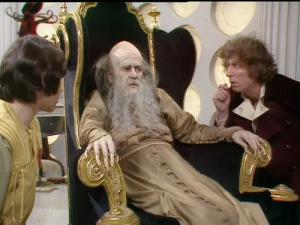 Broadcast: Saturday 2nd November 1985
11:15pm PST
(07:15 GMT)
<
>
«
»
KQED Plus
Featuring: Tom Baker, Sarah Sutton, Matthew Waterhouse, Anthony Ainley, Geoffrey Beevers
The Keeper of Traken is nearing the end of his long reign. Fearing a terrible evil is about to threaten the peace and harmony of his world, he requests the Doctor's help.
Synopsis Source: Doctor Who Guide
---
Broadcast notes:
BroaDWcast listed this story at the same time as Logopolis (11:15pm); it is assumed they followed each other.
Broadcast Source: BroaDWcast