Last updated 02 January 2017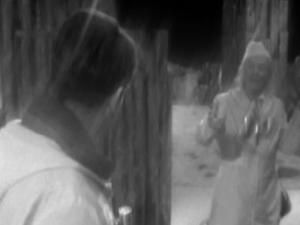 Broadcast: Sunday 4th March 2001
1:00am EST
(06:00 GMT)
<
>
«
»
WQED
Featuring: William Hartnell, Jacqueline Hill, Maureen O'Brien, William Russell
The TARDIS is pulled down to the barren world of Vortis. The Doctor and Ian explore. Barbara falls under an hypnotic influence and is compelled to leave the safety of the TARDIS.
Synopsis Source: Doctor Who Guide
Part of a pledge evening, which also featured Martin Jarvis as a studio guest.
Broadcast Source: TWIDW