Last updated 02 January 2017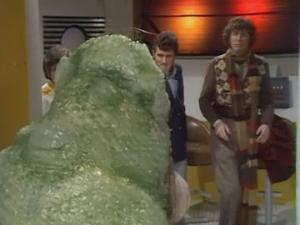 Broadcast: Sunday 6th December 1998
2:00pm-3:00pm EST
(19:00 GMT)
<
>
«
»
BBC America
(adverts during broadcast)
Featuring: Tom Baker, Ian Marter, Elisabeth Sladen, Kenton Moore, Wendy Williams
The Doctor subjects himself to a dangerous experiment so that he can access the memories of the dead Wirrn Queen. Elsewhere, the larvae Wirrn are pupating into their adult form.
Synopsis Source: Doctor Who Guide
Broadcast Source: TWIDW
Report from the This Week in Doctor Who Archive:
Friday 4th December 1998:
BBC America
- cable / Dish Network Top 100 Package channel 135 -
http://www.bbcamerica.com/
Saturday at 5PM EST, Sunday at 2PM - The Ark In Space - movie version, part 2 of 2
Noah, now a Wirrn, leads the Wirrn in a battle to take control of the Ark and feed on the sleeping remains of humanity.