Last updated 02 January 2017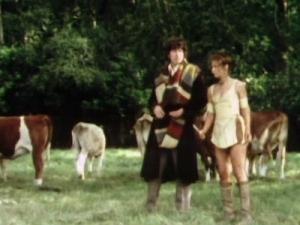 Broadcast: Saturday 5th December 1998
10:30pm-12:00am PST
(06:30 GMT)
<
>
«
»
KSPS
Featuring: Tom Baker, Louise Jameson, Denis Lill, Wanda Ventham
The Doctor and Leela arrive in present day England at Fetch Priory where a mysterious skull that is older than mankind exerts a deadly influence on those around it.
Synopsis Source: Doctor Who Guide
Broadcast Source: TWIDW
Report from the This Week in Doctor Who Archive:
Friday 4th December 1998:
KSPS Spokane, Washington
7 - http://www.ksps.org/
Saturday at 10:30PM - Image of the Fendahl - movie version
The 4th Doctor and Leela fight an evil skull. A skull with powers so great that the last time it made itself known, the Time Lords had to get involved. It's actions now place Earth on a course for imminent destruction.