Last updated 02 January 2017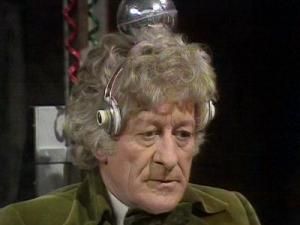 Broadcast: Friday 5th February 1999
11:00pm-11:30pm MST
(06:00 GMT)
<
>
«
»
Colorado Public Television
Featuring: Jon Pertwee, Elisabeth Sladen, Kevin Lindsay
The Doctor discovers that the alien is Linx - a Sontaran warrior trying to repair his spaceship. Sarah is convinced that the Doctor is responsible for the abductions.
Synopsis Source: Doctor Who Guide
Broadcast Source: TWIDW
Report from the This Week in Doctor Who Archive:
Friday 5th February 1999:
KBDI 12, 11, 32 Denver, CO
http://www.kbdi.org/
Friday at 11PM The Time Warrior episode 2 of 4
Friday at 11:30PM, Saturday at 10PM The Time Warrior episode 3 of 4
Saturday at 10:30PM The Time Warrior episode 4 of 4
The 3rd Doctor's efforts to stop a Sontaran from bringing scientists to the Middle Ages to repair his ship are hampered by the local residents believing that the Doctor is a wizard. Meanwhile, Sarah slowly comes to terms with the fact that she's traveled through time.