Last updated 02 January 2017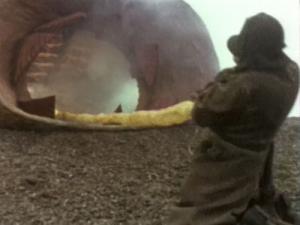 Broadcast: Friday 15th January 1999
11:05pm-11:30pm CST
(05:05 GMT)
<
>
«
»
Iowa Public TV
Featuring: Jon Pertwee, Nicholas Courtney, Katy Manning, Roger Delgado, Richard Franklin, Paul Grist, John Levene
Axos lands on Earth. The Axons ask only to be allowed to repair their damaged ship and offer the gift of the miraculous Axonite in return. But the Axons aren't all that they seem.
Synopsis Source: Doctor Who Guide
Broadcast Source: TWIDW
Report from the This Week in Doctor Who Archive:
Friday 15th January 1999:
Iowa Public Television
11, 12, 27, 32 http://www.iptv.org/ and
http://www.mach3ww.com/sffn/
Friday at 11:05PM - The Claws of Axos - episodes 1 and 2 of 4
A crash landing on Earth by the Axons draws UNIT in to investigate. The Axons appear to be friendly and offer a supply of Axonite to Earth in return for help to repair their ship. The Doctor appears distrustful of the Axons and investigates further.