Last updated 02 January 2017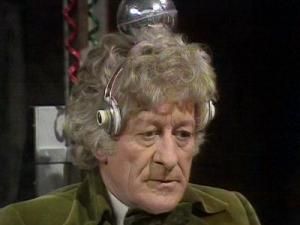 Broadcast: Saturday 6th February 1999
10:25pm-10:50pm CST
(04:25 GMT)
<
>
«
»
Louisiana Public Broadcasting
Featuring: Jon Pertwee, Elisabeth Sladen, Kevin Lindsay
The Doctor discovers that the alien is Linx - a Sontaran warrior trying to repair his spaceship. Sarah is convinced that the Doctor is responsible for the abductions.
Synopsis Source: Doctor Who Guide
Broadcast Source: TWIDW
Report from the This Week in Doctor Who Archive:
Friday 5th February 1999:
Louisiana Public Broadcasting
13, 18, 24, 24, 25, 27
http://www.lpb.org/
Saturday at 10PM The Time Warrior episodes 1 and 2 of 4
The adventures of Sarah Jane Smith, freelance journalist. First up: after cheating her way into a top secret installation that has been losing scientists, she begins to suspect a Doctor John Smith in the disappearances. She sneaks into his blue Police Box to try to uncover his secrets. This is her first mistake.