Last updated 25 November 2020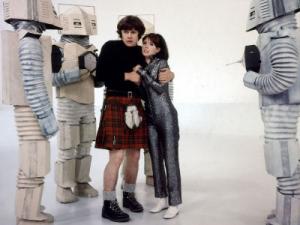 Visit Broadcast Link
Broadcast: Saturday 5th December 2020
11:00pm-12:33am CST
(05:00 GMT)
<
>
«
»
Iowa Public TV
Featuring: Patrick Troughton, Frazer Hines, Wendy Padbury, Emrys Jones
The Doctor activates an emergency unit on board the TARDIS to escape destruction by a volcanic eruption.
Unfortunately, it moves them out of normal space and time to a deadly world where fantasy rules. The travelers find themselves lured out of the ship into a ghostly white void.
Synopsis Source: Doctor Who Guide
---
Broadcast notes:
Preempted on 21 Nov by World of Guitar and on 28 Nov by Stevie Nicks: 24 Karat Gold Tour.
Broadcast Source: IPTV