Last updated 10 July 2018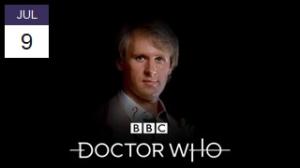 Visit Broadcast Link
Broadcast: Saturday 14th July 2018
2:44am-9:06am EDT
(06:44 GMT)
«
»
Twitch
The classic Doctor Who stream on Twitch. Follow the adventures of the Time Lord from Gallifrey with more than 500 episodes of the sci-fi cult classic TV series.
Synopsis Source: Twitch
US time 23:44 PDT. This day wasn't originally scheduled, but was added to spread the stories from Thursday as well.
Broadcast Source: Twitch