Last updated 23 July 2017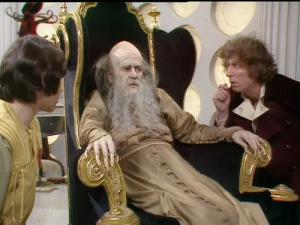 Broadcast: Sunday 23rd July 2017
8:00pm-8:30pm EDT
(00:00 GMT)
<
>
«
»
Retro TV
Featuring: Tom Baker, Sarah Sutton, Matthew Waterhouse, Anthony Ainley, Geoffrey Beevers
The Keeper of Traken is nearing the end of his long reign. Fearing a terrible evil is about to threaten the peace and harmony of his world, he requests the Doctor's help.
Synopsis Source: Doctor Who Guide
Late edition to the July schedule owing to its rights expiring in August.
Broadcast Source: Retro TV