Last updated 09 July 2017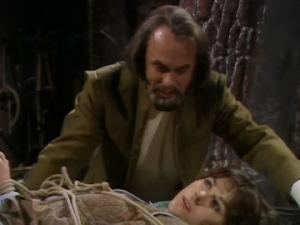 Broadcast: Sunday 9th July 2017
8:00pm-8:30pm EDT
(00:00 GMT)
«
»
Retro TV
Featuring: Tom Baker, Elisabeth Sladen, Cynthia Grenville, Philip Madoc
Sarah has been blinded and the Doctor asks the Sisterhood for help. Morbius, fearful that the Time Lords have tracked him down, tells Solon to install his brain in a new body.
Synopsis Source: Doctor Who Guide
Late edition to the July schedule owing to its rights expiring in August.
Broadcast Source: Retro TV