Last updated 17 June 2017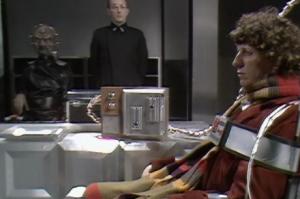 Broadcast: Saturday 17th June 2017
9:32pm-11:00pm EDT
(01:32 GMT)
<
>
«
»
WFWA
Featuring: Tom Baker, Ian Marter, Elisabeth Sladen, Peter Miles, Michael Wisher
The Doctor is stranded on Skaro---home of the Daleks. Elisabeth Sladen. Davros: Michael Wisher. Harry: Ian Marter.
Synopsis Source: WFWA monthly guide
---
Broadcast notes:
Pre-empted on 3rd June by Brit Floyd - The World's Greatest Pink Floyd Show and on 10th June by Paul Simon: The Concert In Hyde Park and Joe Bonamossa Live at Carnegie Hall: An Acoustic Evening.
Broadcast Source: WFWA