Last updated 03 July 2017
Visit Broadcast Link
Broadcast: Saturday 17th June 2017
6:45pm-7:35pm BST
(17:45 GMT)
<
>
«
»

<
>
«
»
BBC One
Featuring: Peter Capaldi, Matt Lucas, Pearl Mackie, Michelle Gomez
A hunt for the lost Ninth Roman Legion leads the Doctor, Bill and Nardole into the middle of an ancient battle that could cast humanity into the dark forever. What is inside the cairn?
Synopsis Source: Radio Times
Broadcast Source: BBC
Ratings Information:
Initial figures:
2.690m viewers (overnight), 22.0% audience share
Consolidated figures:
4.730m viewers (+7 days), 30.3% audience share, 26th place, AI 81
Notes
DRAMA "Everyone knows there are ghosts on the hill," a little boy warns his sister as they play on a dreich Aberdonian hillside. The girl can hear distant music in the earth, a crow is cawing "Doc Tor!" an there's a police box carved into a standig stone...
This is the hook into a haunting elegy to lost youth, beautifully written by Rona Munro, who last worked on Doctor Who during Sylvester McCoy's tenure in 1989. In The Eaters of Light she explores the mystery of Rome's Ninth Legion, who vanished without trace in the wilds od second-century Caledonia.
The Tardis trio pitch in with the last few centurions and a band of young Picts against a fearsome creature that stalks the land like some fiend out of Celtic myths. Its victims seem to have been starved of sunlight. "Death by Scotland!" notes Nardole drily (the engaging Matt Lucas snaffling the humorous asides).
Holed up with some Roman teenagers, Bill (Pearl Mackie) finds them refreshingly broad-minded on matters of sexuality, and Peter Capaldi towers over all as a sage and heroic Time Lord. Together these three are the stuff of legend.
MYTH MAKERS: Nardole, the Doctor and Bill unite with Picts and Romans to fend off a dark fiend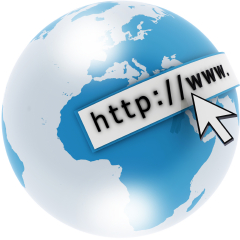 Credit: Radio Times (p44)