Last updated 28 June 2017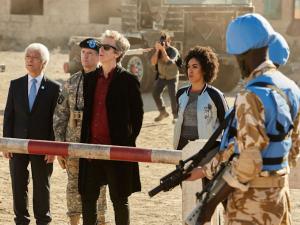 Visit Broadcast Link
Broadcast: Saturday 27th May 2017
7:45pm-8:30pm BST
(18:45 GMT)
<
>
«
»

<
>
«
»
(actually broadcast at 19:51:00)
BBC One
Featuring: Peter Capaldi, Matt Lucas, Pearl Mackie
The Doctor, Bill and Nardole arrive in the middle of a battle zone where forces are poised to clash. An "ancient" pyramid has appeared overnight without explanation an every clock is counting down to the Earth's destruction. Aliens offer to avert catastrophe, but at a terrible cost - can the Doctor save the day without them?
Synopsis Source: Radio Times
The episode was delayed by five minutes owing to the FA. Cup Final over-running due to injury time.
Broadcast Source: BBC
Ratings Information:
Initial figures:
4.010m viewers (overnight), 20.4% audience share, 3rd place day, 34th place week
Consolidated figures:
5.791m viewers (+7 days), 24.9% audience share, 14th place - BARB Week Top 30 Chart, AI 82
Additional figures:
6.160m viewers (+28 days)
Overnight Viewing Figures: Live 3.09m, VOSDAL 4.01m (+0.92m).
The consolidated ratings placed Doctor Who in 14th place, the highest-rated programme outside of the top Britain's Got Talent and the usual soaps Coronation Street, Eastenders and Emmerdale, plus the FA Cup Final that preceeded Doctor Who itself.
Notes
While poor Bill's love life is scuppered by another unlikely VIP visit, a blind Doctor is having a While My Guitar Gently Weeps moment in the Tardis. But there's no time to brood: a pyramid has suddenly appeared in a potential warzone involving the Chinese, Russians and Americans.
This doomsday scenario with a dash of Stargate reacquaints us with a monastic monstrosities who nearly excommunicated our trio. It's a tense, zippy tale, which, with its simmering international relations, feels very "now". And even if it makes you shout at the Doctor's maddening behavior, it confirms how delightfully Peter Capaldi, Pearl Mackie(Bill) and Matt Lucas(Nardole) work as a team.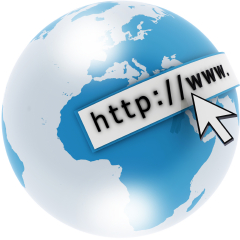 Credit: Radio Times (p44)