Last updated 15 April 2017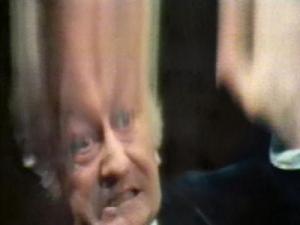 Visit Broadcast Link
Broadcast: Saturday 15th April 2017
11:00pm-11:47pm CDT
(04:00 GMT)
<
>
«
»
WMVS/MPTV (Milwaukee) HD 10.1/36.2
Featuring: Jon Pertwee, Nicholas Courtney, Caroline John, Christopher Benjamin, John Levene, Derek Newark, Olaf Pooley
A new project, named Inferno, designed to penetrate the Earth's crust runs into problems and launches the Doctor into an alternate universe in which Britain is a dictatorship. Compiles episodes 19-21 from "Doctor Who" series 7.
Synopsis Source: MPTV website schedule listing
MPTV schedules reported three episodes in 47 minutes!
Broadcast Source: MPTV