Last updated 19 February 2017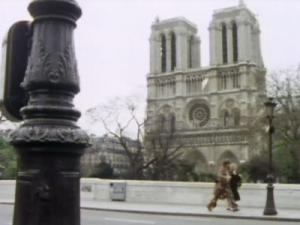 Broadcast: Sunday 13th January 2008
12:00am-1:35am EST
(05:00 GMT)
<
>
«
»
MPT Maryland
Featuring: Tom Baker, Lalla Ward, Tom Chadbon, Julian Glover, Catherine Schell
While on holiday in Paris, the Doctor and Romana experience a time distortion. At the Louvre, someone is taking an unusual amount of interest in the Mona Lisa.
Synopsis Source: Doctor Who Guide
Broadcast Source: TWIDW
Report from the This Week in Doctor Who Archive:
Saturday 12th January 2008:
MPT Maryland
http://www.mpt.org
analog 22, 67, 31, 28, 62, 36 digital .1
DC/Hagerstown, Baltimore DirecTV 22,973
Baltimore Dish 22,8736
Baltimore DirecTV HD in 2008?
Late Saturday Midnight-1:35AM EST City of Death movie
Classic Season 17, Episodes 5 through 8. Doctor:
Tom Baker
.
Late 19 January Midnight-1:30AM EST Classic 17.03 The Creature from the Pit movie
Late 26 January Midnight-1:30AM EST Classic 17.04 Nightmare of Eden movie
MPT Maryland has the right to air Series 1 another 3 times before February 28, 2009.