Last updated 11 January 2017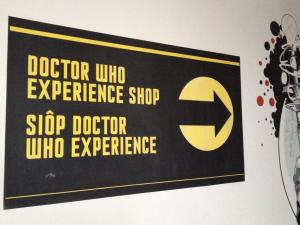 Broadcast: Saturday 9th May 2015
~9:00am-9:30am EDT
(~13:00 GMT)
>
»

PBS Create
A tour of Wales spotlights Cardiff Castle; a
"Doctor Who"
exhibit; Portmeirion, which is tucked along the coast; the Ffestiniog railway; the smallest house in the U.K; and the Bodnant Food Centre. Also: a rugby lesson from rugby legend Phil Bennett.
Season 2 Episode 2
Synopsis Source: Doctor Who Guide
Not sure what time this was originally shown.
Broadcast Source: PBS Create website listings