Last updated 02 January 2017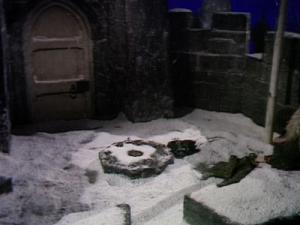 Broadcast: Saturday 22nd October 2016
9:30pm-11:05pm EDT
(01:30 GMT)
<
>
«
»
WFWA
Featuring: Tom Baker, Mary Tamm, Iain Cuthbertson, Cyril Luckham
With his new assistant Romana (Mary Tamm), the Doctor begins the search for the Key to Time. Dr. Who: Tom Baker. Voice of K9: John Leeson. Vynda-K: Paul Seed. Guardian: Cyril Luckham. Garron: Iain Cuthbertson. Unstoffe: Nigel Plaskitt. Binro: Timothy Bateson.
Synopsis Source: WFWA monthly guide
---
Broadcast notes:
WFWA seem to have skipped The Invasion of Time in this run.
Broadcast Source: WFWA