Last updated 02 January 2017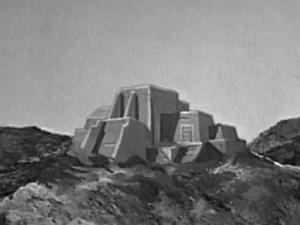 Broadcast: Saturday 27th March 2004
7:00pm-7:30pm PST
(03:00 GMT)
<
>
«
»
KBTC
Featuring: Patrick Troughton, Frazer Hines, Wendy Padbury, Ronald Allen, Arthur Cox, Kenneth Ives
The TARDIS lands on the peaceful planet of Dulkis. There, the Doctor, Jamie and Zoe discover that the ruthless Dominators have arrived and are enslaving the inhabitants with their deadly robots, the Quarks.
The Doctor and his crew must prevent the destruction of the planet and help the Dulcians fight back.
Synopsis Source: Doctor Who Guide
Broadcast Source: TWIDW
Report from the This Week in Doctor Who Archive:
Wednesday 24th March 2004:
KBTC/KCKA Tacoma/Centralia, WA
http://www.kbtc.org
analog 28,15
digital 28-1 (27-1), 15-1 (19-1)
Seattle DirecTV 28,910
Seattle Dish 28,8620
Saturday 7PM + 12:30AM PST The Dominators eps 1+2 of 5
Series 6, Episodes 1 through 2. Doctor: Pat Troughton. A peaceful backwater planet is invaded by aliens, and for once the planet isn't Earth. The Dominators want to travel through space and conquer. But first they must fix their ship, by whatever means necessary.