Last updated 02 January 2017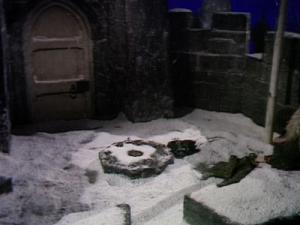 Broadcast: Saturday 16th November 2002
11:30pm-12:00am EST
(04:30 GMT)
«
»
MiND
Featuring: Tom Baker, Mary Tamm, Iain Cuthbertson, Cyril Luckham
The Guardian of Time gives the Doctor a difficult task, and a new assistant. Together they must search for the six segments of the Key to Time, to prevent the Universe from being plunged into eternal chaos.
On their mission, the Doctor and Romana travel to the planet Ribos where the first segment of the key is protected by the monstrous Shrivenzale.
Synopsis Source: Doctor Who Guide
Broadcast Source: TWiDW
Report from the This Week in Doctor Who Archive:
Wednesday 13th November 2002:
WYBE Philadelphia, PA
http://www.wybe.org
analog 35
digital (34) - coming November 15 2002?
DirecTV 35,909 Dish 8162,35
Sat 11PM EST The Invasion of Time pt 6 of 6
The 4th Doctor designs an ultimate weapon to deal with the Sontaran invasion of Gallifrey.
Sat 11:30PM EST The Ribos Operation pt 1 of 4
Summoned by the White Guardian, the 4th Doctor finds himself on a quest to recover the various segments of The Key To Time. Unless the Doctor, K9, and a young Time Lady named Romanadvoratrelundar can find the segments, the universe will be plunged into chaos. Hang on - you're saying that life right now *isn't* chaos???