Retro TV
Channel History
Last updated 11 July 2022
Retro TV launched in 2005 (under the RTN branding) as a programming source for some individual stations owned by Equity Broadcasting (later known as Equity Media Holdings), a chain of small (often low-powered) satellite-fed UHF TV transmitters controlled directly from Equity's headquarters in Little Rock, Arkansas. Equity had expanded quickly with many small stations in the early 2000s, but by 2008 was struggling to meet its obligations.
In June 2008, financially troubled Equity Media Holdings sold RTN to Henry Luken, Equity's former president/CEO and the company's largest shareholder, for $18.5 million in cash. Equity had an option to re-purchase the network for $27.75 million, which expired without exercising on December 24, 2008; Equity had filed for Chapter 11 bankruptcy on December 8, and auctioned off their stations on an individual basis in June 2009. RTV logo used from June 2009 to March 2013
Since its acquisition by Luken Communications (the operating company Henry Luken formed in 2008), RTN would be rebranded to RTV in June 2009 (a nod to the digital (DTV) switchover that occurred that month, though a trademark dispute with the Racetrack Television Network was also a factor) and again to Retro TV in 2013. The network is one of several broadcast network properties owned or co-owned by Luken Communications, notably among them the family-oriented My Family TV and country music-oriented channel Heartland.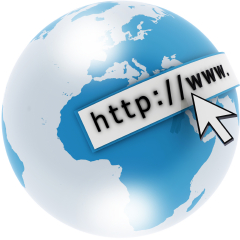 Credit: Details from Wikipedia; Details licensed under
cc-by-sa