Prairie Public Television
Channel History
Last updated 02 March 2017
In 1959, North Central Educational Television, the predecessor organization to Prairie Public, was incorporated. On January 19, 1964, KFME signed on from Fargo as North Dakota's first educational television station. The Prairie Public name was adopted in 1974, the same year the first satellite station, KGFE in Grand Forks signed on, marking the beginning of the statewide network. A year earlier, KFME had almost shut down due to lack of funding. KFME acquired a colour video tape recorder in 1967, and colour cameras in 1975.
In 1977, the state legislature granted Prairie Public funding to build a statewide public television network. KBME Bismarck was established in 1979, bringing public television to the air western portion of the state for the first time (replacing KFME on local cable lineups). KSRE Minot followed suit in 1980 and KDSE Dickinson in 1982. Prairie Public purchased the Fargo American Life Building in 1983 and moved its studios there in 1984. In 1989 KFME and cable feeds went to a 24 hour television broadcast schedule. The Prairie Satellite Network distance education state network, with 70 sites, was completed in 1994. Later, KWSE in Williston signed on in 1983, and KJRE in Ellendale/Jamestown signed on in 1992.
Prairie Public became the first broadcaster in North Dakota to broadcast in high definition, with KFME-DT and KBME-DT debuting in 2002. Digital-only station KCGE-DT Crookston/Grand Forks signed on in 2003, with the rest of the Prairie Public stations broadcasting in HDTV by 2004.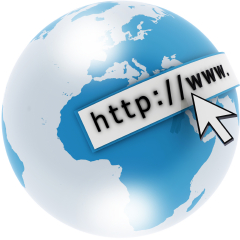 Credit: Details from Wikipedia; Details licensed under
cc-by-sa