Last updated 02 January 2017
Presentation: Saturday 10th October 2015
7:45pm-8:30pm EDT
(23:45 GMT)
<
>
«
»

<
>
«
»
US Venues
- Empire Stage 1-E, New York
Featuring: Peter Capaldi, Jenna Coleman, Morven Christie, Paul Kaye, Sophie Stone
On a remote Army outpost, a fearsome alien warlord - the Fisher King - sets in motion a twisted plan to ensure his own survival. The ripples will be felt around the universe. Is this chain of events inevitable? And can the Doctor do the unthinkable?
Synopsis Source: Doctor Who Guide
---
Broadcast notes:
Shown as part of the New York Comic Con.
Presentation Source: BBC America
Notes
Join BBC America for an exclusive "Doctor Who" Fan Screening and Q&A with writer Toby Whithouse and Entertainment Weekly's Clark Collis. The new episode, "Before the Flood," written by Toby Whithouse and directed by Daniel O'Hara, will be shown to fans at NYCC ahead of its premiere on BBC America. In addition to creating hit original series "Being Human" and "The Game," Toby Whithouse's writing credits for "Doctor Who" include episodes: "School Reunion" (starring David Tennant, Billie Piper, Noel Clarke, Elisabeth Sladen), "The Vampires of Venice" (starring Matt Smith, Karen Gillan, Arthur Darvill, Helen McCrory), "The God Complex" (starring Smith, Gillan, Darvill, David Walliams), "A Town Called Mercy" (starring Smith, Gillan, Darvill) and this season's "Under the Lake" (starring Peter Capaldi, Jenna Coleman, Sophie Stone). Clark Collis has written three cover stories about "Doctor Who" for Entertainment Weekly. The new season of "Doctor Who" set ratings records and currently airs Saturdays at 9:00pm ET on BBC America. #DoctorWho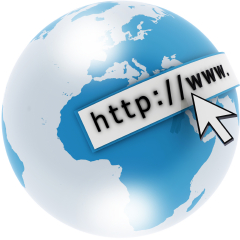 Credit: New York Comic-Con