Last updated 27 December 2017
Visit Broadcast Link
Broadcast: Friday 25th December 2015
5:15pm-6:15pm GMT
<
>
«
»

<
>
«
»
(actually broadcast at 17:17:05)
BBC One
Featuring: Peter Capaldi, Alex Kingston, Greg Davies, Matt Lucas
When a crashed spaceship calls upon his help, the Time Lord finds himself launched on a chase across the galaxy. Greg Davies and Matt Lucas guest-star.
Synopsis Source: Radio Times
The broadcast was confirmed by the BBC on 2nd September.
Broadcast Source: BBC
Ratings Information:
Initial figures:
5.772m viewers (overnight), 29.4% audience share, 8th place day
Consolidated figures:
7.691m viewers (+7 days), 33.9% audience share, 8th place - BARB Week Top 30 Chart, AI 82
Additional figures:
7.970m viewers (+28 days)
Overnights: The most watched programme on Christmas Day was the Queen's Christmas message, with a combined BBC1/ITV audience of 7.44 million viewers. The final instalment of Downton Abbey was watched by 6.9 million viewers, giving ITV the top spot in the day's entertainment offerings.The BBC's highest offering was the Christmas edition of Strictly Come Dancing, which had 6.5 million viewers. Mrs Brown's Boys and Stick Man also did well as did Coronation Street and Call the Midwife, making Doctor Who the 8th most watched programme of the day, just above EastEnders.
Finals: Christmas Day saw some impressive timeshift figures. The top programme of the week was the final episode of ITV's Downton Abbey, which increased its audience by four million to finish with an official audience of 10.92 million.A substantial timeshift was also achieved by the BBC's highest rated programme, Mrs Brown's Boys, which finished with 9.49 million watching. Other BBC programmes doing well included Call the Midwife with 9.3 million, Stick Man with 9.28 million, and Strictly Come Dancing with 8.54 million. The Boxing Day showing of the Agatha Christie mystery And Then There Were None also scored highly with 8.61 million viewers.The Queen's Christmas Broadcast to the Commonwealth had 6.35 million watching on BBC One but, once ITV's figures were added, it just edged above Doctor Who with 7.76 million viewers. Doctor Who was 8th for the week and 7th for Christmas Day. It achieved higher ratings than the ubiquitous soaps Coronation Street, EastEnders and Emmerdale.
BARB Reports
BARB Live+VOSDAL: 5.772m; Timeshift+7: 7.691m total; Timeshift+28: 7.969m total
TV Player Reports:
w/e 27 Dec: Weekly: 184,782[10th] (Android 23,337[8th], iOS 41,853[17th], web 119,592[7th])
4 weeks: 184,782[47th] (Android 23,337[41st], iOS <60,099[51+], web 119,592[36th])
w/e 3 Jan: Weekly: 78,094[36th] (Android 9,316[47th], <26,026[51+], 49,984[20th])
4 weeks: 262,876[27th] (Android 32,653[26th], <61,002[51+], 169,576[10th])
w/e 10 Jan: Weekly: <55,593[51+] (Android <7,148[51+], <23,702[51+], web <27,491[51+])
4 weeks: 280,978[28th] (Android 34,444[26th], iOS 65,003[47th], web 181,530[10th])
w/e 17 Jan: Weekly: <52,184[51+] (Android <5,238[51+], iOS <23,323[51+], web <23,664[51+])
4 weeks: 289,685[26th] (Android 35,168[21st], iOS 67,413[47th], web 187,104[9th])
Notes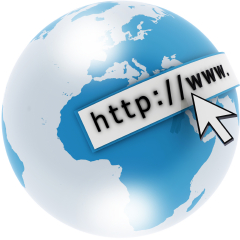 Credit: BBC One on Facebook