Last updated 02 January 2017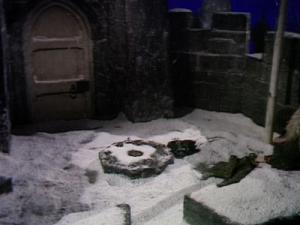 Broadcast: Saturday 1st August 1992
12:00am PDT
(07:00 GMT)
<
>
«
»
KQED Plus
Featuring: Tom Baker, Mary Tamm, Iain Cuthbertson, Cyril Luckham
The Guardian of Time gives the Doctor a difficult task, and a new assistant. Together they must search for the six segments of the Key to Time, to prevent the Universe from being plunged into eternal chaos.
On their mission, the Doctor and Romana travel to the planet Ribos where the first segment of the key is protected by the monstrous Shrivenzale.
Synopsis Source: Doctor Who Guide
---
Broadcast notes:
BroaDWcast had the same time listed for both this story and The Pirate Planet; it is assumed they followed each other.
Broadcast Source: BroaDWcast