Last updated 02 January 2017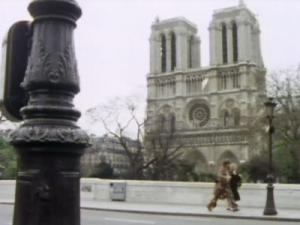 Broadcast: Saturday 17th August 1985
11:15pm PDT
(06:15 GMT)
<
>
«
»
KQED Plus
Featuring: Tom Baker, Lalla Ward, Tom Chadbon, Julian Glover, Catherine Schell
While on holiday in Paris, the Doctor and Romana experience a time distortion. At the Louvre, someone is taking an unusual amount of interest in the Mona Lisa.
Synopsis Source: Doctor Who Guide
---
Broadcast notes:
BroaDWcast listed this story at the same time as The Armageddon Factor (11:15pm); it is assumed they followed on from each other.
Broadcast Source: BroaDWcast