Last updated 02 January 2017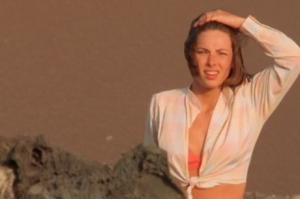 Broadcast: Saturday 9th June 2001
11:25pm-11:50pm EDT
(03:25 GMT)
<
>
«
»
MiND
Featuring: Peter Davison, Nicola Bryant, Mark Strickson, Dallas Adams, Anthony Ainley, Gerald Flood, Edward Highmore, Peter Wyngarde
Kamelion has taken the TARDIS to Sarn and is trying to locate his master, while the Doctor explores the mystery of the Misos Triangle - much to Turlough's consternation…
Synopsis Source: Doctor Who Guide
Broadcast Source: TWiDW
Report from the This Week in Doctor Who Archive:
Friday 8th June 2001:
WYBE 35 Philadelphia, PA
http://www.wybe.org/
Sat 4AM + 5:30PM EDT Resurrection of the Daleks 4 ep version, pts 3+4 of 4
Davros learns just how dangerous the Movellan virus is. Meanwhile, Tegan find herself on the wrong side of a massacre, endangering her faith in the good of time travel.
Sat 11PM EDT Planet of Fire eps 1+2 of 4
A relic in the Mediterranean Sea forces Turlough to face his true past. Kamelion goes crazy, but hardly anyone notices, as there is almost no difference between Kamelion when he's crazy and when he's normal.