Last updated 02 January 2017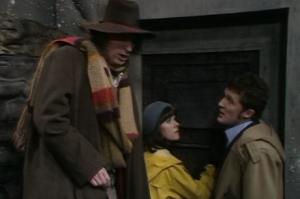 Broadcast: Saturday 27th December 1975
3:00pm-4:25pm GMT
<
>
«
»
(actually broadcast at 14:59:04)
BBC One
- see BBC's
Genome Entry
Featuring: Tom Baker, Ian Marter, Elisabeth Sladen, Peter Miles, Michael Wisher
A complete adventure in one programme, starring TOM BAKER. The Time Lords have a mission for the Doctor. He finds himself stranded on Skaro-the planet of the Daleks where a war of attrition is reaching its bitter final stages.
Synopsis Source: Radio Times
This was a 85m 53s compilation of the story.
Broadcast Source: BBC
Ratings Information:

Consolidated figures: 7.600m viewers (+7 days), 56th place