Last updated 02 January 2017
Broadcast: Thursday 25th December 2014
9:00pm-10:25pm EST
(02:00 GMT)
<
>
«
»

<
>
«
»
BBC America
(adverts during broadcast)
Featuring: Peter Capaldi, Samuel Anderson, Jenna Coleman, Nick Frost, Natalie Gumede, Nathan McMullen, Dan Starkey
The Twelfth Doctor makes his debut in BBC America's time-honored Doctor Who Christmas special. Peter Capaldi, Jenna Coleman and guest star Nick Frost strap in for a dangerous sleigh ride through space and time in the Steven Moffat helmed special.
Synopsis Source: BBC America website schedule listing
Broadcast Source: BBC America
Ratings Information:
Consolidated figures:
2.300m viewers
The Christmas Special delivered over 2.3 million total viewers and was the number 1 non-sports telecast in all of cable during the time period among Adults 25-54 in Live+3.
It had a total of 2.616 million Viewers in Live+3 when combining the 9:00pm premiere with the 11:45pm and 2:30am replays. The Twelfth Doctor's first Christmas special more than doubled the viewership of the Eleventh Doctor's first Christmas special, A Christmas Carol in 2010.
BBC AMERICA was the #1 network on Twitter and Tumblr and Doctor Who: Last Christmas was the #1 show on both platforms in all of television in Primetime (excluding sports) on December 25. Doctor Who is pacing as one of Twitter's top 10 most-tweeted original dramas in all of cable for 2014.
It was the highest show in the General Sentiment social TV chart for cable, with a 2nd Screen Score of 36782; runners up included two episodes of The Real Housewives of Atlanta on Bravo (13154 and 11640), and Sorority Sisters on VH1 (7787). [source: TV By The Numbers]
Notes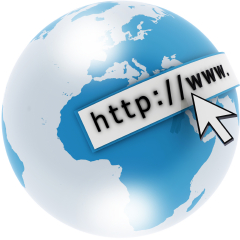 Credit: BBC America on YouTube