Last updated 02 January 2017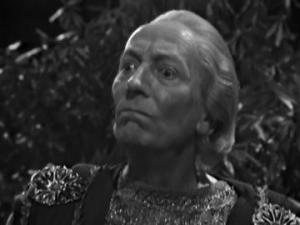 Broadcast: Saturday 28th June 2014
8:00pm-8:25pm PDT
(03:00 GMT)
<
>
«
»
KBTC
Featuring: William Hartnell, Jacqueline Hill, Maureen O'Brien, William Russell, Derek Francis
Inspired by the Doctor, Nero sets Rome ablaze. Ian must fight his way out of the arena and rescue Barbara. The Doctor and Vicki hurry to flee the city and escape to the TARDIS.
Synopsis Source: Doctor Who Guide
Time is an approximate guess. Part of the semiannual "Doctor Who" pledge drive on KBTC, and shown as a tribute to Christopher Barry.
Broadcast Source: KBTC