Last updated 02 January 2017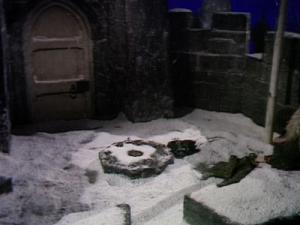 Broadcast: Sunday 22nd August 1999
11:00pm-11:25pm PDT
(06:00 GMT)
<
>
«
»
KQED Plus
Featuring: Tom Baker, Mary Tamm, Iain Cuthbertson, Cyril Luckham
The Guardian of Time gives the Doctor a difficult task, and a new assistant. Together they must search for the six segments of the Key to Time, to prevent the Universe from being plunged into eternal chaos.
On their mission, the Doctor and Romana travel to the planet Ribos where the first segment of the key is protected by the monstrous Shrivenzale.
Synopsis Source: Doctor Who Guide
Broadcast Source: TWIDW
Report from the This Week in Doctor Who Archive:
Friday 20th August 1999:
KTEH 54 San Jose, CA
http://www.kteh.org/
Sun 11PM PDT The Ribos Operation all 4 eps
The Doctor's vacation is interrupted by a man in white. The man has an offer the Doctor can't refuse. With Romanadvoratrelundar, his new assistant, the Doctor goes in search of the segments that make up The Key To Time. First up - a friendly pair of con men want to sell control of a pre- industrial planet to a lunatic warlord. This time, the crooks may have set off events that they won't be able to control.