Last updated 02 January 2017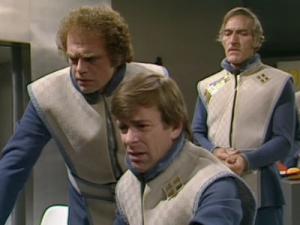 Broadcast: Sunday 2nd August 1998
12:00am EST
(05:00 GMT)
<
>
«
»
WFWA
Featuring: Tom Baker, John Leeson, Mary Tamm, Philip Madoc, Glyn Owen
Tracing the fifth segment of the Key to Time to the third moon of Delta Magna, the Doctor and Romana are soon caught up in the conflict between humans and the Swampies.
Synopsis Source: Doctor Who Guide
This is the probable date for the story. However, the TWIDW records are missing for this period, with our known points being The Androids of Tara: Movie Version/26 Jul 1998 and City of Death: Movie Version/6 Sep 1998, with no broadcast at all on 16th August.
Broadcast Source: TWIDW
Report from the This Week in Doctor Who Archive:
Friday 31st July 1998:
WFWA 39 in Fort Wayne, Indiana
continues airing the Key To Time series
Saturday late night at Midnight
. This week -
The Power of Kroll
. Can the Doctor stop an enormous squid from squashing an oil refinery? And why would he want to? And frankly, how on Earth was this the most watched story of Season 16? Watch the story, and wonder for yourself. Movie format.