Last updated 12 May 2018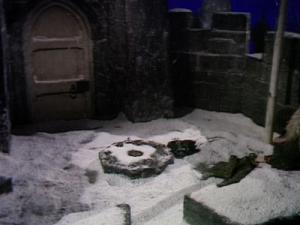 Visit Broadcast Link
Broadcast: Saturday 12th May 2018
11:00pm-12:35am CDT
(04:00 GMT)
<
>
«
»
WMVS/MPTV (Milwaukee) HD 10.1/36.2
Featuring: Tom Baker, Mary Tamm, Iain Cuthbertson, Cyril Luckham
The White Guardian gives the Doctor a quest to find the six disguised segments of the Key to Time which, when assembled, will be used to restore the balance of the cosmos. To aid him he is given a new companion, a female Time Lord called Romana, and a tracer device.
Synopsis Source: MPTV website schedule listing
---
Broadcast notes:
Originally scheduled for 28th April, pre-empted by Austin City Limits: Cyndi Lauper on the 7th April and then a repeat of Image of the Fendahl on the 14th April.
Broadcast Source: MPTV