Last updated 28 April 2018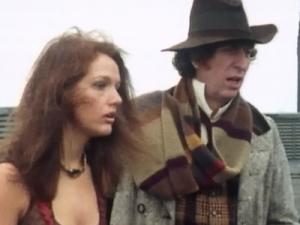 Visit Broadcast Link
Broadcast: Saturday 21st April 2018
11:00pm-12:35am CDT
(04:00 GMT)
<
>
«
»
WMVS/MPTV (Milwaukee) HD 10.1/36.2
Featuring: Tom Baker, Louise Jameson, John Leeson, Michael Keating
The TARDIS arrives in the future on the planet Pluto where there are now six suns, a breathable atmosphere and a large industrial community. The Company controls the planet and exploits the workers, pays them a pittance and then taxes them on everything imaginable. The Doctor and Leela join forces with an underground band of rebels led by a man named Mandrel.
Synopsis Source: MPTV website schedule listing
---
Broadcast notes:
Originally scheduled for 7th April, pre-empted by Austin City Limits: Cyndi Lauper and then a repeat of Image of the Fendahl on the 14th April.
Broadcast Source: MPTV