Last updated 08 July 2017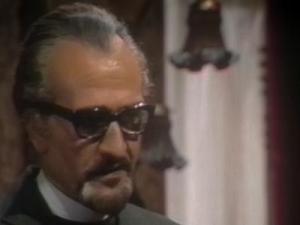 Broadcast: Saturday 8th July 2017
7:00pm-7:30pm EDT
(23:00 GMT)
<
>
«
»
Retro TV
Featuring: Jon Pertwee, Nicholas Courtney, Katy Manning, Roger Delgado, Richard Franklin, Damaris Hayman, John Levene
The Doctor attempts to help the Brigadier penetrate the heat barrier, but is attacked by the Master's servant in a helicopter. The Master prepares to summon the Daemon Azal.
Synopsis Source: Doctor Who Guide
---
Broadcast notes:
Broadcast a week later than planned owing to a network outage on 17th-18th June.
Broadcast Source: Retro TV