Last updated 22 July 2017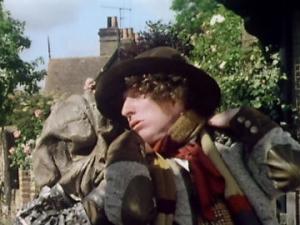 Broadcast: Saturday 17th June 2017
7:00pm-7:30pm MDT
(01:00 GMT)
<
>
«
»
KRWG
Featuring: Tom Baker, Ian Marter, Elisabeth Sladen, Martin Friend, Milton Johns
The Kraals intend to invade Earth by stowing away aboard Crayford's rocket as it returns home. The Doctor learns Styggron's plan is to wipe out all life on the planet.
Synopsis Source: Doctor Who Guide
Pre-empted on 3rd June by Paul Simon: The Concert in Hyde Park and 10th June by Sgt. Pepper's Musical Revolution.
Broadcast Source: KRWG