Last updated 25 March 2017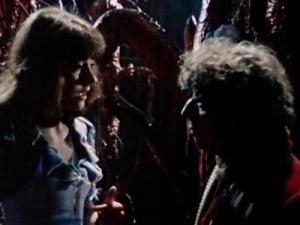 Broadcast: Saturday 25th March 2017
7:00pm-7:30pm MDT
(01:00 GMT)
<
>
«
»
KRWG
Featuring: Tom Baker, Elisabeth Sladen, Prentis Hancock, Frederick Jaeger
Dr. Who and Sarah (Elisabeth Sladen) encounter trouble when they answer a distress call from the fringe of the universe. Braun: Terence Brook. Baldwin: Tony McEwan. Sorenson: Frederick Jaeger. Vishinsky: Ewen Solon.
Synopsis Source: KRWG website schedule listing
Schedules indicate this episode is being broadcast though the previously known episode was Pyramids of Mars: Part One - that may not have been broadcast.
Broadcast Source: KRWG