Last updated 05 March 2017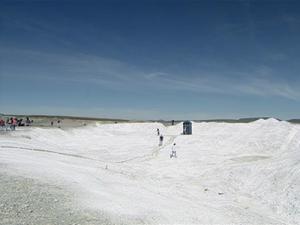 Unconfirmed

: Saturday 30th January 2010
8:46pm-9:00pm CST
(02:46 GMT)
<
>
«
»

<
>
«
»
Houston Public Media
Featuring: Tim Barter, Ailsa Berk, Abbi Collins, Russell T Davies, Graeme Harper, Anthony Head, Dave Houghton, Paul Kelly, Susie Liggat, Tim McInnerny, Catherine Tate, David Tennant
This episode goes behind the scenes of Planet of the Ood

There's a trip to the Ood Sphere to witness the return of the mysterious Ood to the world of the Doctor, and a look at the various methods which go into making an Ood. Plus, how a quarry in Wales in the middle of summer gets turned into a winter wonderland, and David Tennant gets turned into an all-action hero to escape a mechanical menace. Featuring interviews with Tennant, Catherine Tate, and writer Russell T Davies.
Synopsis Source: Doctor Who Guide
---
Broadcast notes:
Missing from TWiDW, date and time is assumed from known broadcasts.
Broadcast Source: TWiDW
Report from the This Week in Doctor Who Archive:
Saturday 20th February 2010:
KUHT 8 Houston, TX
slipped
Doctor Who
back on the schedule without my hearing about it. Not sure how long
Who
has been back in Houston, but they are in the middle of premiering the 2008 episodes (10th Doctor and Donna, aka
Series 30
by current production team terminology, aka Series 4 when the episodes were being made).