Last updated 19 February 2017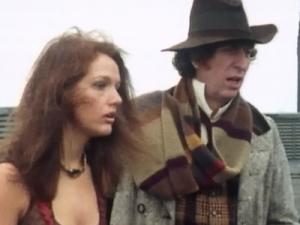 Broadcast: Sunday 14th October 2007
12:00am-1:30am EDT
(04:00 GMT)
<
>
«
»
MPT Maryland
Featuring: Tom Baker, Louise Jameson, John Leeson, Michael Keating
The TARDIS arrives on Pluto which has been made habitable and turned into a giant factory where the ruthless Company exploits its under-paid workers.
Synopsis Source: Doctor Who Guide
Broadcast Source: TWIDW
Report from the This Week in Doctor Who Archive:
Saturday 13th October 2007:
MPT Maryland
http://www.mpt.org
analog 22, 67, 31, 28, 62, 36 digital .1
DC/Hagerstown, Baltimore DirecTV 22,973
Baltimore Dish 22,8736
Late Saturday Midnight-1:30AM EDT The Sun Makers movie
Classic Season 15, Episodes 13 through 16. Doctor:
Tom Baker
.
MPT jumps back to the middle of Tom Baker's era.
Late 20 October Midnight-1:30AM EDT Classic 15.05 Underworld
Late 27 October Midnight-2:25AM EDT Classic 15.06 The Invasion of Time
MPT Maryland has the right to air Series 1 another 3 times before February 28, 2009.