Last updated 19 February 2017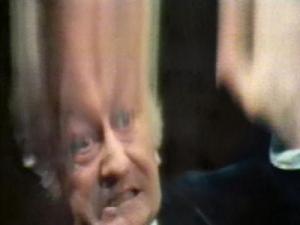 Broadcast: Sunday 28th November 2004
12:00am-2:36am EST
(05:00 GMT)
<
>
«
»
MPT Maryland
Featuring: Jon Pertwee, Nicholas Courtney, Caroline John, Christopher Benjamin, John Levene, Derek Newark, Olaf Pooley
UNIT are at a project run by Professor Stahlman who plans to penetrate Earth's crust. But the drilling has already released something deadly from beneath the planet's surface.
Synopsis Source: Doctor Who Guide
---
Broadcast notes:
There were sound issues during the first couple of episode segments, plus a scene was out of order later in the broadcast.
Broadcast Source: TWIDW
Report from the This Week in Doctor Who Archive:
Wednesday 24th November 2004:
MPT Maryland
http://www.mpt.org
analog 22, 67, 31, 28, 62, 36
digital 22-2 (42-2), 67-2 (29-2), 31-2 (44-2), 28-2 (56-2), 62-2 (28-2), 54
DC/Hagerstown, Baltimore DirecTV 22,980
Baltimore Dish 22,8736
Late Saturday Midnight-2:36AM EST Inferno movie
Series 7, Episodes 19 through 25. Doctor:
Jon Pertwee
.
On the Inferno drilling project, emotions are running high. Professor Stahlmann is on the verge of insanity. Green ooze is turning people into psychotic killers. And the Doctor's TARDIS console has a surprising reaction to the power from the drill head. Be it ever so alien there's no place like Earth.
» it was reported that the first 54 minutes were muted.
4 December - Terror of the Autons movie
11 December - The Mind of Evil movie
18 December - The Claws of Axos movie