Last updated 27 January 2017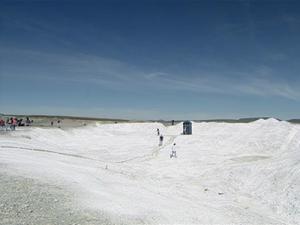 Broadcast: Saturday 4th December 2010
11:45pm-12:00am CST
(05:45 GMT)
<
>
«
»
WMVS/MPTV (Milwaukee) HD 10.1/36.2
Featuring: Tim Barter, Ailsa Berk, Abbi Collins, Russell T Davies, Graeme Harper, Anthony Head, Dave Houghton, Paul Kelly, Susie Liggat, Tim McInnerny, Catherine Tate, David Tennant
This episode goes behind the scenes of Planet of the Ood

There's a trip to the Ood Sphere to witness the return of the mysterious Ood to the world of the Doctor, and a look at the various methods which go into making an Ood. Plus, how a quarry in Wales in the middle of summer gets turned into a winter wonderland, and David Tennant gets turned into an all-action hero to escape a mechanical menace. Featuring interviews with Tennant, Catherine Tate, and writer Russell T Davies.
Synopsis Source: Doctor Who Guide
---
Broadcast notes:
No edition of TWiDW covers this episode, but it's the only day it can be amongst the known schedules!
Broadcast Source: TWIDW