Last updated 11 January 2017
Broadcast: Sunday 1st July 1984
11:00pm-12:10am CDT
(04:00 GMT)
<
>
«
»
WTTW 11 Chicago
Featuring: Tom Baker, John Leeson, Mary Tamm, Lalla Ward, John Woodvine
Looking for the final segment of the Key to Time, the Doctor and Romana arrive on the planet Atrios which is in a major nuclear war with the neighbouring world of Zeos.
Synopsis Source: Doctor Who Guide
---
Broadcast notes:
Intro: The Bible tells us that Armageddon is where good and evil shall meet in the ultimate battle. If and when that final conflict occurs, it will undoubtedly be continuous. We have no such compunction concerning the continuity of our Doctor Who adventures. If we feel the length of the presentation might intrude on your beauty sleep, thus rendering you less than fit to face the new day Monday morning, we act firmly in your interest. Thus tonight, "The Armageddon Factor," part 1.
Outro: Will The Doctor be able to avert the ultimate catastrophe? Perhaps, with a little help from his friends. But to be on the safe side we urge your appearance at this location next Sunday night at 11. Perhaps your moral support will help when, together, we face part two of "The Armageddon Factor." [source: ChicagoEpguides]
Broadcast Source: BroaDWcast
Notes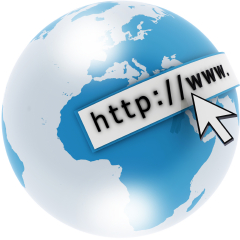 Credit: WTTW 11 / ChicagoEpGuides / FuzzyMemories