Last updated 02 January 2017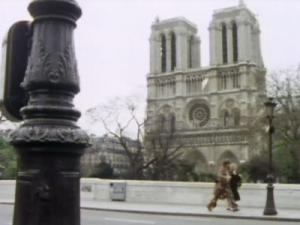 Visit Broadcast Link
Broadcast: Saturday 17th December 2016
10:00pm-11:34pm CST
(04:00 GMT)
<
>
«
»
WSRE
Featuring: Tom Baker, Lalla Ward, Tom Chadbon, Julian Glover, Catherine Schell
The Doctor and Romana are enjoying a holiday in Paris, 1979, when they become aware of a fracture in time. During a visit to the Louvre to see da Vinci's Mona Lisa, the Doctor purloins from a stranger, Countess Scarlioni, a bracelet that is actually an alien scanner device.
Synopsis Source: WSRE website schedule listing
---
Broadcast notes:
Pre-empted by Get Down Tonight - The Disco Explosion on 26th November, (unknown) on 3rd December, and Joe Bonamassa:: Live at the Greek Theatre on 10th December.
Broadcast Source: WSRE