Last updated 02 January 2017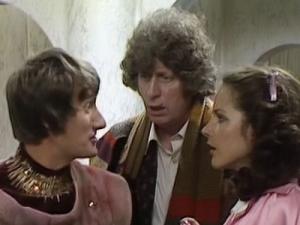 Broadcast: Saturday 1st October 2016
10:00pm-11:36pm CDT
(03:00 GMT)
<
>
«
»
WYCC
Featuring: Tom Baker, John Leeson, Mary Tamm, Bruce Purchase, Andrew Robertson
The Doctor, Romana and K9 land on the planet Zanak in their search for the second segment to the Key to Time. Tom Baker. Romana: Mary Tamm. Captain: Bruce Purchase.
Synopsis Source: WYCC website schedule listing
---
Broadcast notes:
Online listings indicated this broadcast was The Stones of Blood, the WYCC magazine listed it as The Pirate Planet.
Broadcast Source: WYCC