Last updated 02 January 2017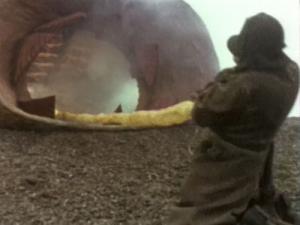 Broadcast: Saturday 10th September 2016
11:00pm-11:45pm CDT
(04:00 GMT)
<
>
«
»
WMVS/MPTV (Milwaukee) HD 10.1/36.2
Featuring: Jon Pertwee, Nicholas Courtney, Katy Manning, Roger Delgado, Richard Franklin, Paul Grist, John Levene
UNIT investigates a mysterious landing site only to discover a group of aliens who possess a mineral capable of duplicating matter. The Doctor hopes to analyze the mineral, but the ministry of defense wants to capitalize off of it. Compiles episodes 11 and 12 from "Doctor Who" series 8.
Synopsis Source: MPTV website schedule listing
Pre-empted on the 27th August by Nitty Gritty Dirt Band: 50 Years and Circlin' Back and 3rd September by The Highwaymen Live at Nassau Coliseum.
Broadcast Source: MPTV