Last updated 02 January 2017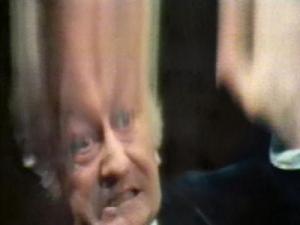 Broadcast: Sunday 9th May 2004
12:00am EDT
(04:00 GMT)
<
>
«
»
MPT Maryland
Featuring: Jon Pertwee, Nicholas Courtney, Caroline John, Christopher Benjamin, John Levene, Derek Newark, Olaf Pooley
UNIT are at a project run by Professor Stahlman who plans to penetrate Earth's crust. But the drilling has already released something deadly from beneath the planet's surface.
Synopsis Source: Doctor Who Guide
Broadcast Source: TWIDW
Report from the This Week in Doctor Who Archive:
Wednesday 5th May 2004:
MPT Maryland
http://www.mpt.org
analog 22, 67, 31, 28, 62, 36
digital 22-2 (42-2), 67-2 (29-2), 31-2 (44-2), 28-2 (56-2),
28, 54
DC/Hagerstown, Baltimore DirecTV 22,980
Baltimore Dish 22,8736
Late Saturday Mid EDT Inferno movie
Series 7, Episodes 19 through 25. Doctor:
Jon Pertwee
. The 3rd Doctor shifts between two Earths. On both Earths, Professor Stahlmann's team is about to break through the world's crust. What will be the consequences if they do? A story where the cliffhangers are really important - unless you're watching this movie version and the cliffhangers are cut out.